ALiBi - Sound Design & Mix
Pretty Brutal - Sound Design & Mix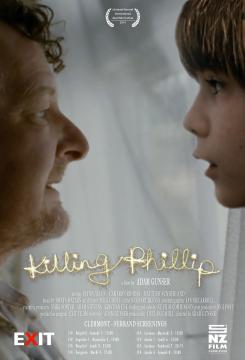 Killing Phillip - Sound Design & Mix
Burgers and Shakes - Sound Design & Mix
Auckward Love Season 3 - Sound Design & Mix
RADIO PUNKS - Sound Design & Mix
ALiBi - Sound Design & Mix
In the rural New Zealand community of Awatahi, a 17-year-old girl has been murdered. Now six suspects share their whereabouts on August 24th. Watch their interviews and delve into the world of Awatahi to figure out what really happened the day Jodie Hunter was killed.Watch the series here
Pretty Brutal - Sound Design & Mix
Off the rink, all skaters are equal, but when the game of Roller Derby begins for Australasia's first all-girl league, they discover some are more equal than others. A bittersweet and intimate story about identity, obsession and trying to connect, Pretty Brutal follows unconventional sportswomen Pieces of Hate, Kid Vile and Naki Kronik into their debut competitive season. Their challenge: train together as sisters then savage each other come match day. As tensions mount between slams to the concrete, the fate of their new found community hinges on egos and unspoken trust. Learn more at www.prettybrutal.com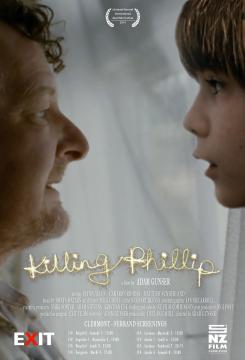 Killing Phillip - Sound Design & Mix
Charlie, a 7 year old boy from an isolated part of New Zealand, is at a crossroads in life. Too old for an imaginary friend but not quite ready to let him go, Charlie's father gently pushes him towards the decision to kill his only friend in the forest behind their house. Phillip, Charlie's friend, is not willing to disappear from Charlie's life so he lingers in the hope that Charlie will change his mind.When the friendship between Charlie and Phillip looks to be on the mend, a disastrous incident occurs making Charlie acutely aware of the collision that is occurring between reality and fantasy. This insight forces Charlie to make some hard decisions.
Burgers and Shakes - Sound Design & Mix
After being stood up at the altar earlier that day, Maeve sits in a late-night diner with her best friend turned Man of Honour, Liam. In his attempts to cheer up his best friend on the worst day of her life, Liam stumbles upon the real reason why Maeve's relationship broke apart.
Auckward Love Season 3 - Sound Design & Mix
Auckward Love gets drunk and does things nobody is proud of.Alice wouldn't know what to do with a penis if it hit her in the face. Vicky knows too much and uses her power-tripping-prowess to her every advantage. Zoe is a pro at bedding random women, and even better at keeping her feelings out of it. And Grace believes everything must be left to the universe... except, of course, her choice of pizza topping.Auckward Love is a refreshingly accurate portrayal of women doing actual women shit. Join Alice, Vicky, Zoe and Grace as they take millennial life by the balls and launch themselves head first into love, lust and everything between.Auckward Love was created by Holly, Jess and Emmett of We Three Productions - an Auckland based team of multi-disciplinary creatives, dedicated to mounting honest, bold and raw stories that smash the glass ceiling.Check the series out here:https://www.tvnz.co.nz/shows/auckward-love
RADIO PUNKS - Sound Design & Mix
As student radio nears its 50th anniversary, the middle-aged desire to reflect and be nostalgic is a natural tendency, but it is not a sentiment that sits comfortably with a movement that prides itself on not-selling out, growing old or becoming the establishment.It's a tension that Paul Casserly has deftly navigated in his new television documentary, Radio Punks: The Student Radio Story. The story looks to chart the rich history of student radio, which began as an Auckland University capping stunt in 1969.